In 1987 ASI Controls introduced the first Direct Digital Controller to the world at the ASHRAE AHR Expo convention. Then President of ASHRAE and founder of ASI Controls Bill Chapman's forward thinking started a relationship building initiative that has spanned over three decades. Since then, we have been innovating technologies to help our partners achieve efficient and productive smart implementations of Building Automation and Energy Management.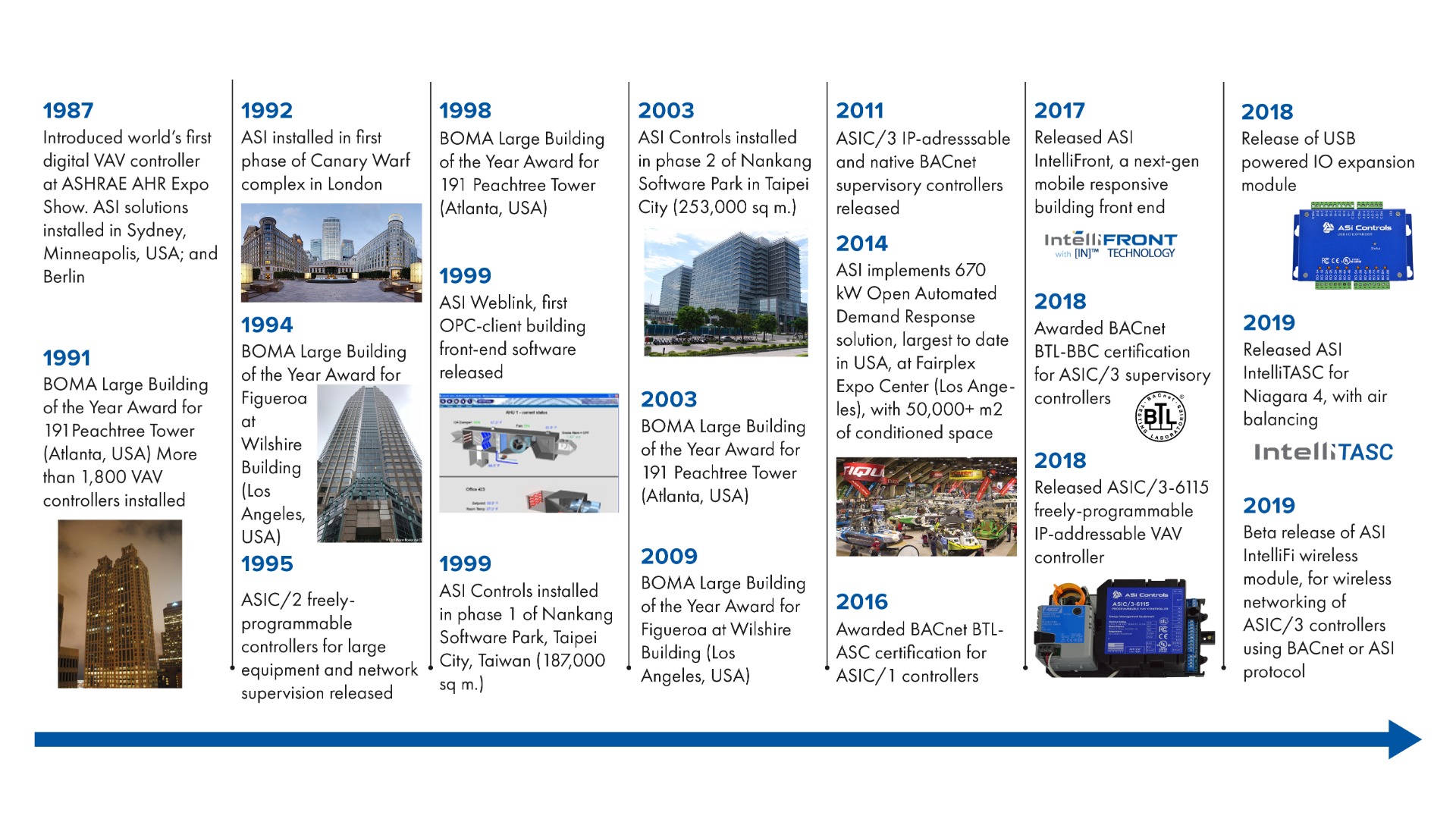 WHY CHOOSE ASI CONTROLS?
Lowest Total Cost of Ownership - ASI Controls products are not only affordable, they can save you money when configured properly.
Product Reliability - Strong Enough for Huricane Katrina... Our innovative built in protection allowed one of our programmable controllers to survive being open to the elements during one of the most catastrophic storms of our age. When the storm had past, our controller fired up and kept operating while our competitors was toast.
Backwards Compatability - Today there are job sites with ASI Controls first generation controllers working on the same network and BMS as new products made nearly 40 years later.
Personalized Support - ASI Controls foundation is built on trust and healthy relationships. Our team is built on Service Leadership and doing the next "right" thing.
See some of our success stories here.